For the ultimate food experience, look no further than Gåte at Quoin Rock…
Gåte is a fine-dining restaurant situated at Quoin Rock Wines, a short drive from Stellenbosch, South Africa.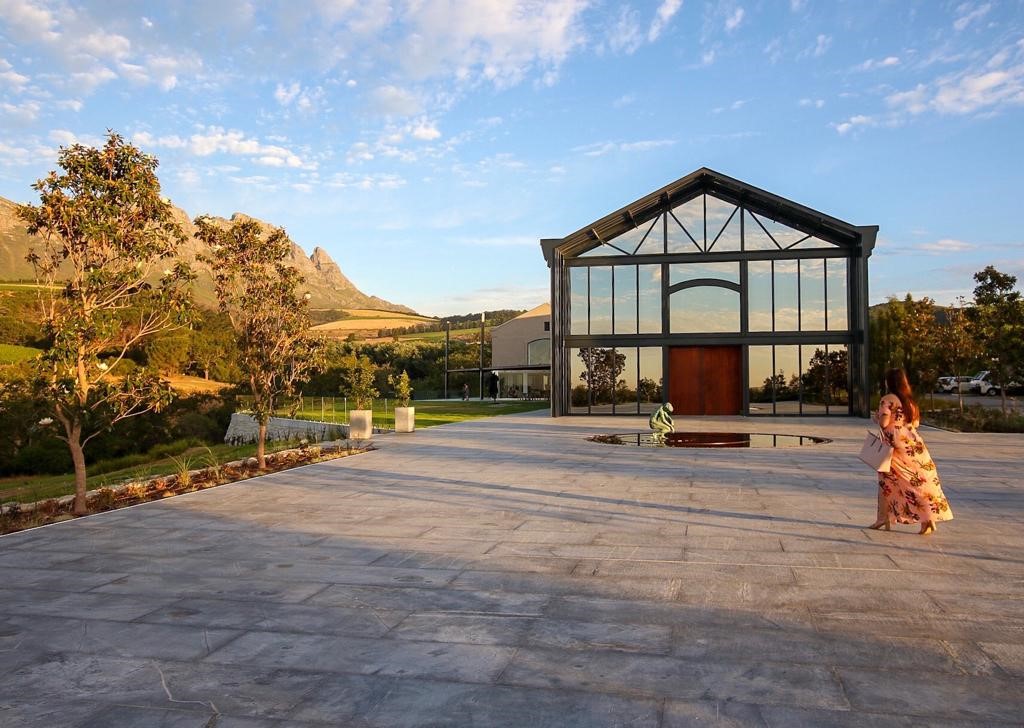 This was hands down the best restaurant experience I have ever had in my life. I have travelled and wined and dined at various places around the world, however Gåte is more than exceptional.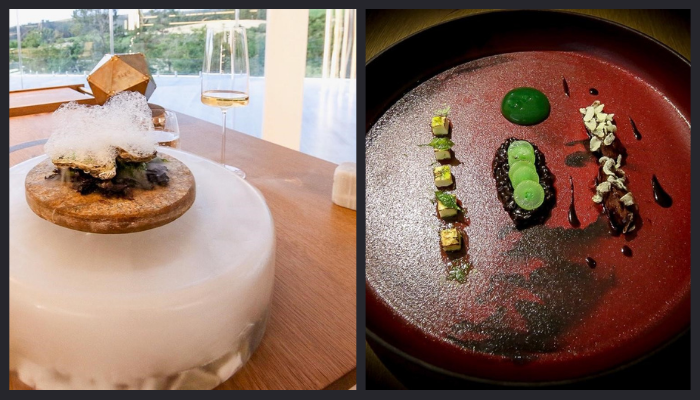 From the stupendous views, to the divine interior and architecture, Gåte is absolutely magical. Their wine is first class, in fact it is some of the best wine I have had. The food encapsulates the true essence of the creative Michelin Starred Chef Rikku's travel experiences.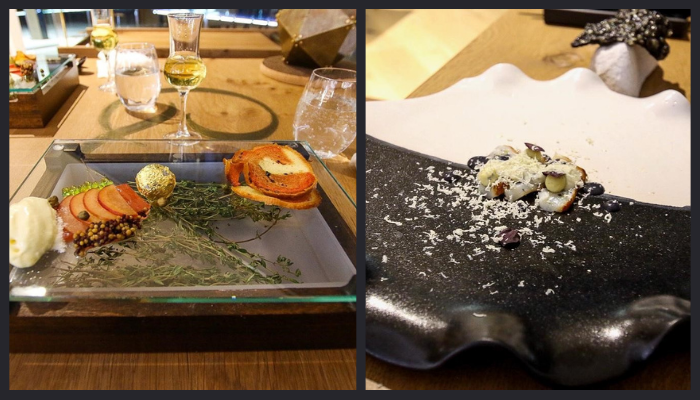 I do not even have the words to describe how amazing my experience was. In fact, I left with literal happy tears in my eyes. To all the chefs and staff in general – you are inspirational and more than sensational. I will see you in The World's 50 Best…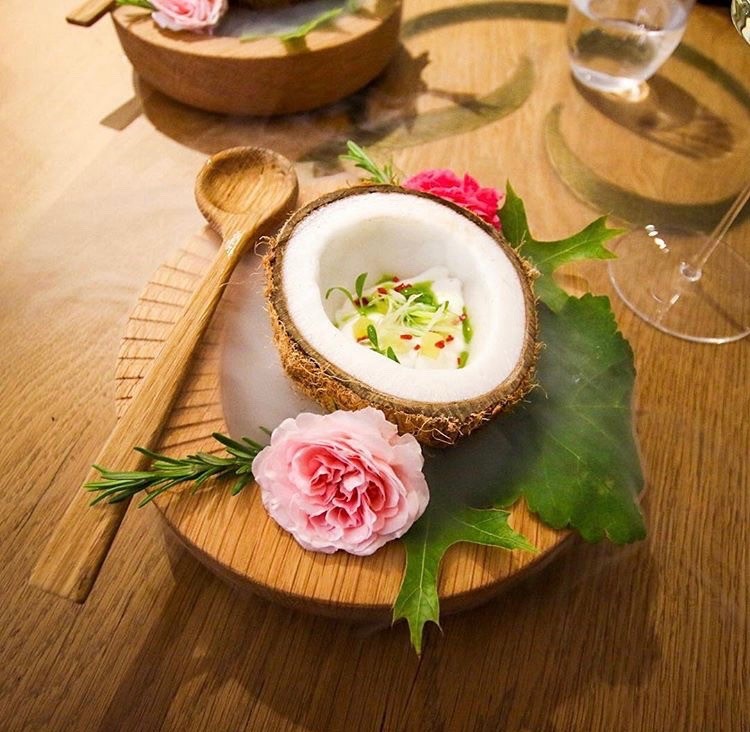 Reviewed by Digital Marketing Manager of The World Luxury Awards: Ms. Kayla Lourens
For reservations, please email reservations@gaterestaurant.co.za or call +27 218884750
YU Asian Restaurant – a contemporary Asian dining experience in the heart of Cape Town…
YU Asian Restaurant is located in the ONYX Hotel in Cape Town, South Africa. Yu offers contemporary Asian dining in a relaxed setting with dishes like sushi and dim sum.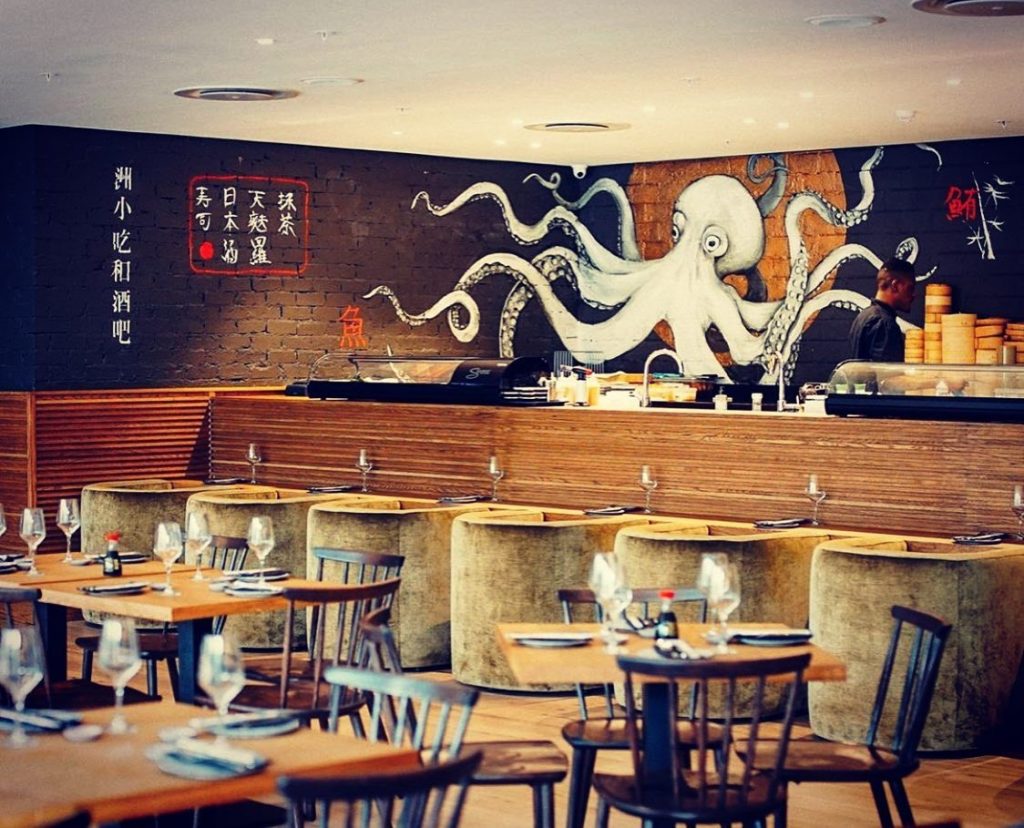 My partner and I booked for dinner at the restaurant and received a lovely table with a view of the chefs and close to the bar. The restaurant was dimly lit and had a warm and cozy ambience.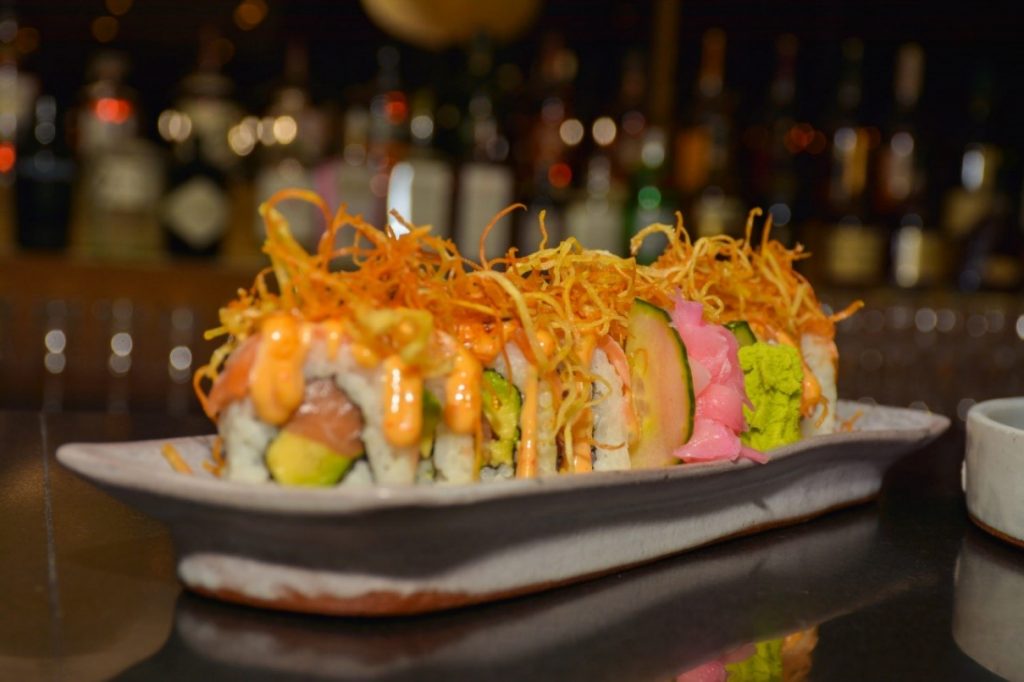 The friendly waiter recommended their top dishes and assisted us to choose the perfect bottle of wine.
The menu is tapas style, so we ordered a bunch of different dishes and sides and shared it all. We had the most delicious sushi, dim sum, calamari, bao buns, Asian fries and more.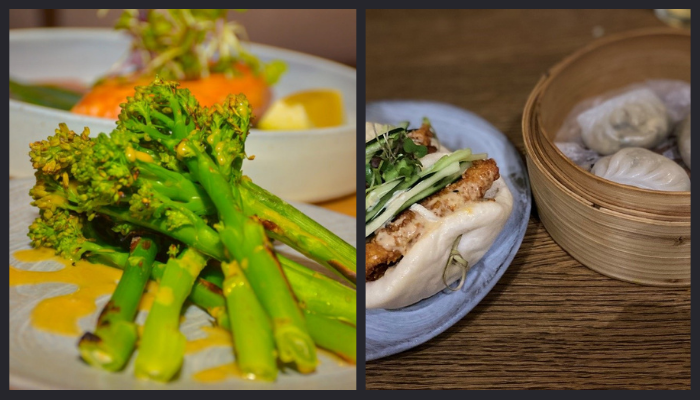 We ended off our dinner with a coconut sago pudding to share and it was divine!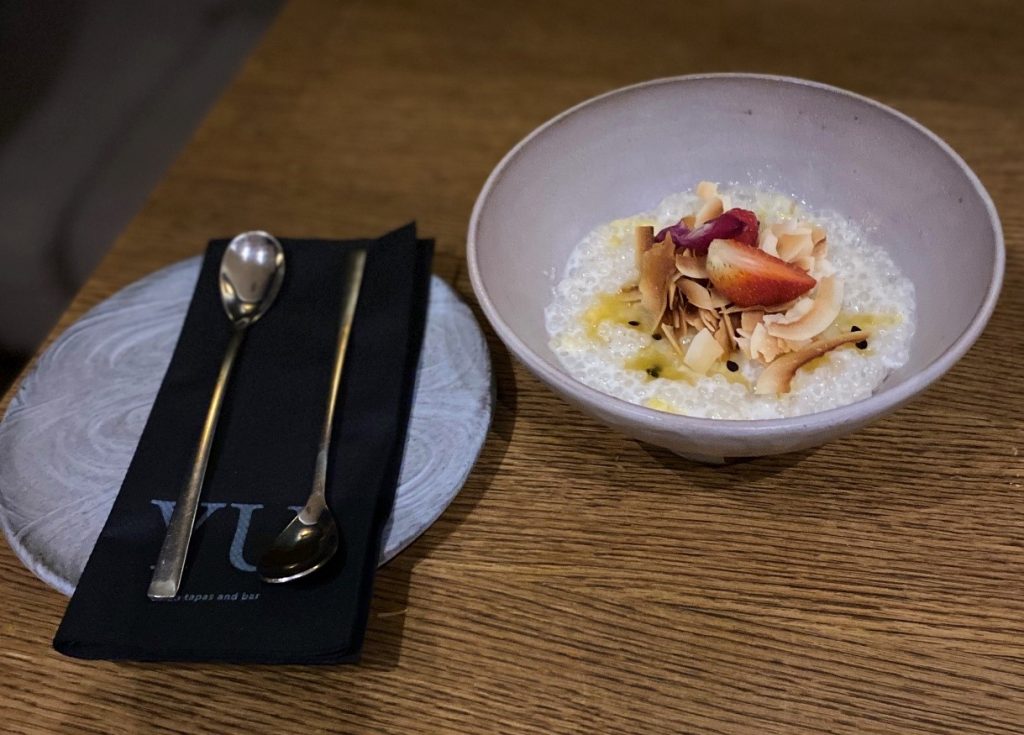 YU is a true hidden gem in the heart of Cape Town and is a must-visit when looking for an Asian meal in the mother city.
Reviewed by Digital Marketing Manager of The World Luxury Awards: Ms. Kayla Lourens
For reservations, please email yu@newmarkhotels.com or call +27 211110453
Idiom Restaurant – The perfect place to enjoy Italian-South African wines and panoramic views of the cape vineyards.

The friendly hostess greeted us and showed us to our table which had uninterrupted views of the mountains. We ordered the 3-course menu with a wine pairing.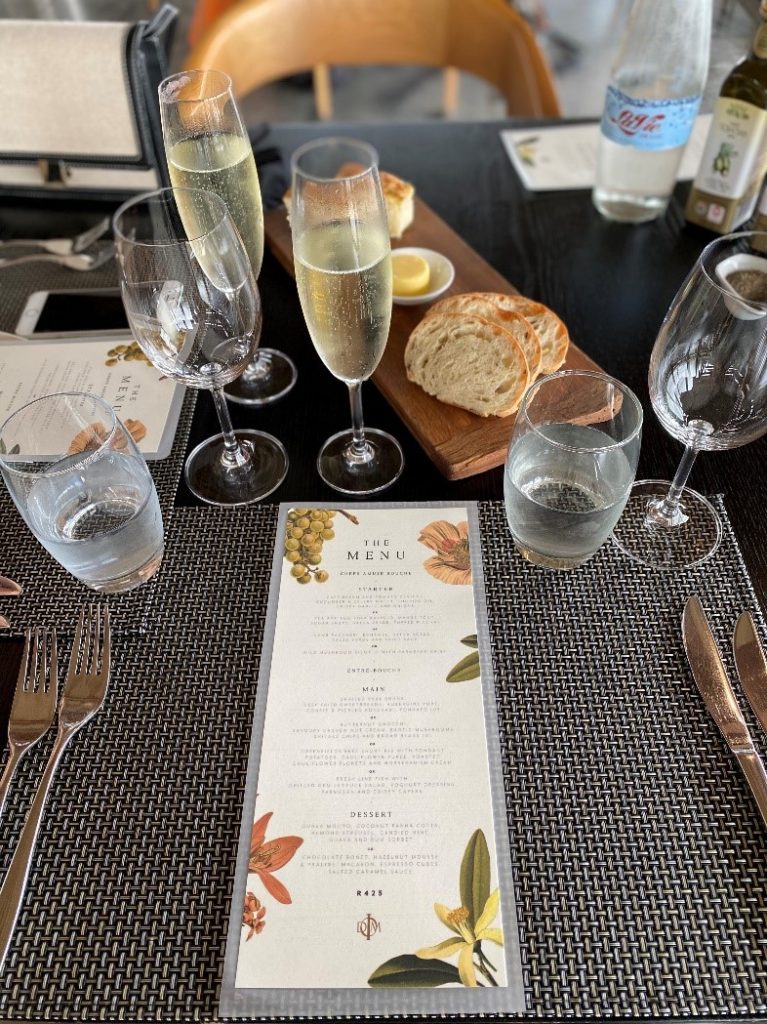 The chef served a delicious bacon jam crostini as an amuse bouche while we were enjoying our glass of prosecco. As a pre-starter to share, we had the Cape bream and tomato ceviche paired with an easy-drinking pinot grigio wine. We then had the lamb paccheri as our starter which was paired with a sangiovese wine.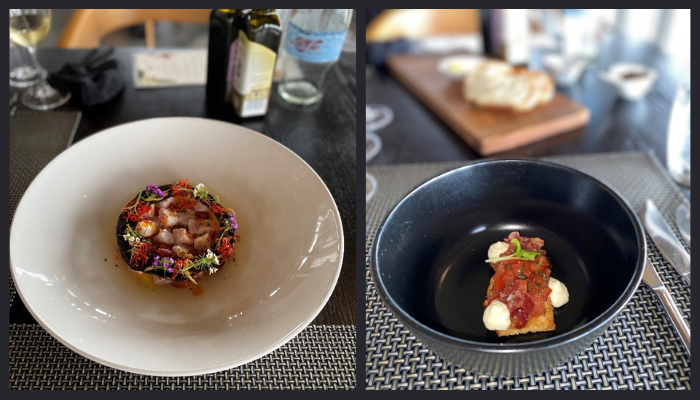 For mains we had the Beef short rib which was perfectly paired with their cape blend wine.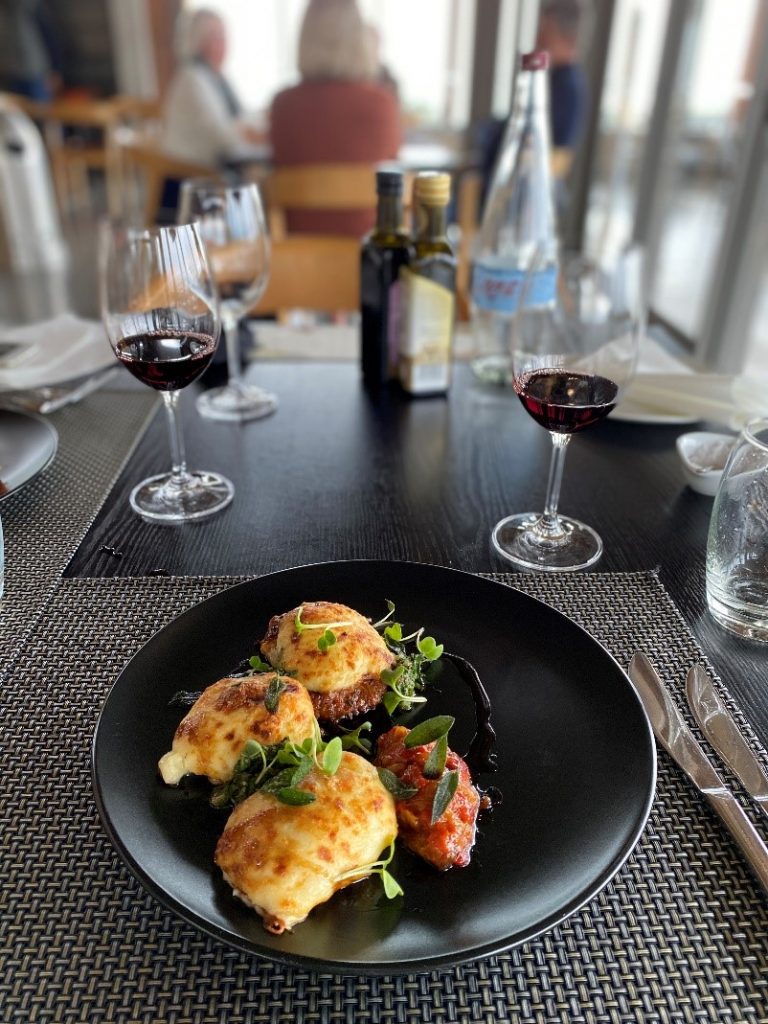 For dessert we had the coconut panna cotta which was paired with their dessert wine. The chef also treated us to a delicious lemon macaron after our dessert.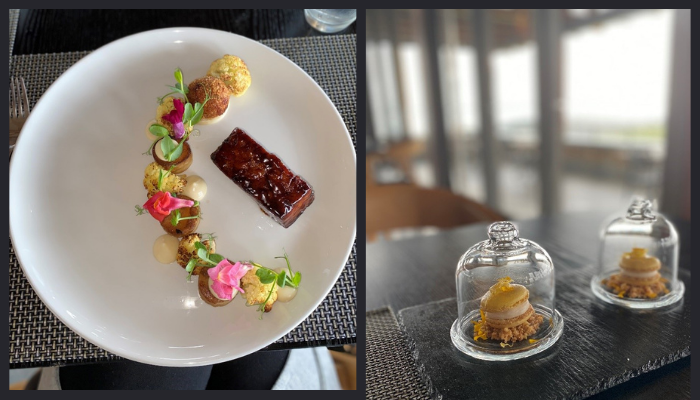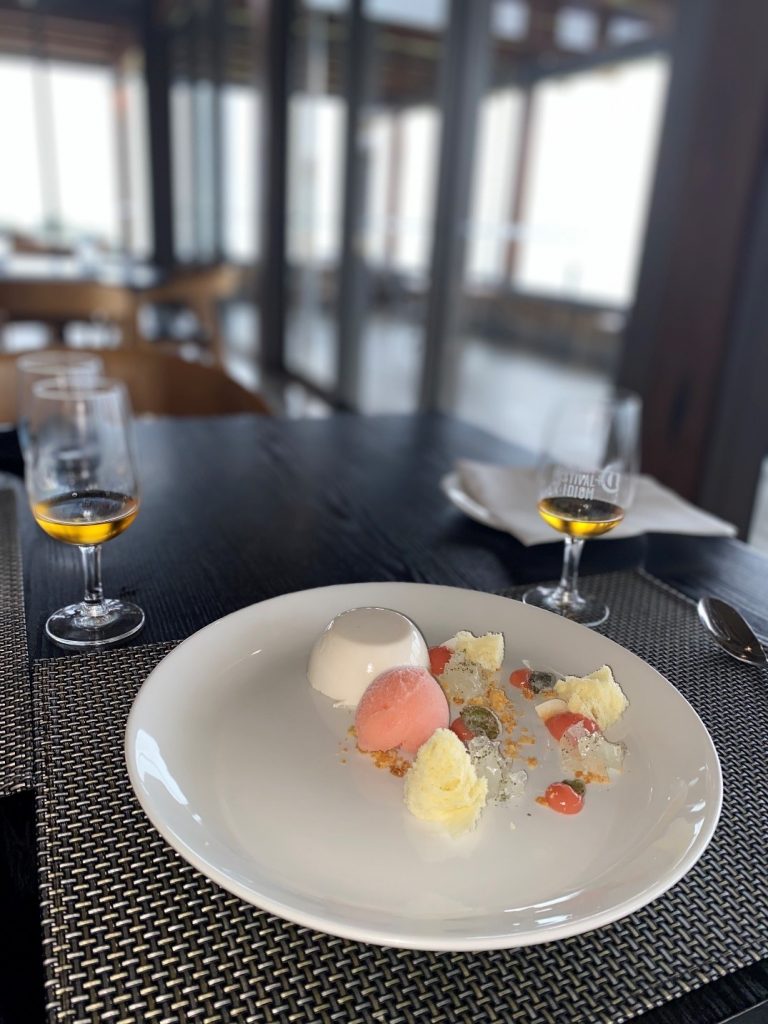 Each course was perfectly paired with Idiom's finest wines. The sommelier was extremely passionate about wines and gave us a tour of their tasting room and cellar after our lunch.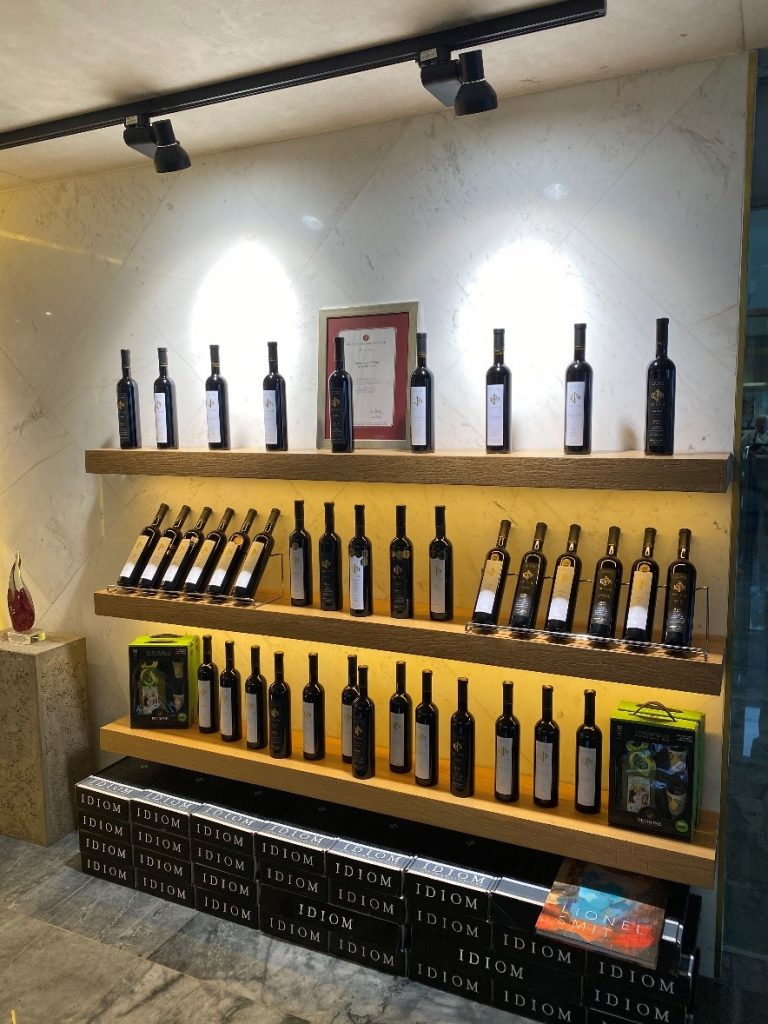 What a stunning property, thank you so much to the Idiom Team for this great food experience, I will be back soon!
Reviewed by Digital Marketing Manager of The World Luxury Awards: Ms. Kayla Lourens
For reservations, please email reservations@idiom.co.za or call +27 21 858 1088
The Grand by Interni
The 16th Annual World Luxury Awards Gala Ceremony

The winners of the annual World Luxury Awards were announced on 22 October 2022 at a glitzy affair at Swandor Topkapi Palace, Antalya, Turkey. This was the sixteenth event of its kind and more than 300 guests flew in from around the world to celebrate their awards.
The World Luxury Awards recognize Hotels, Spas, Restaurants and Travel establishments for world-class service excellence. Awards are presented on a country, regional, continent and global basis. Winners are selected by public vote online, providing true recognition that reflects the hard work and dedication exhibited by staff.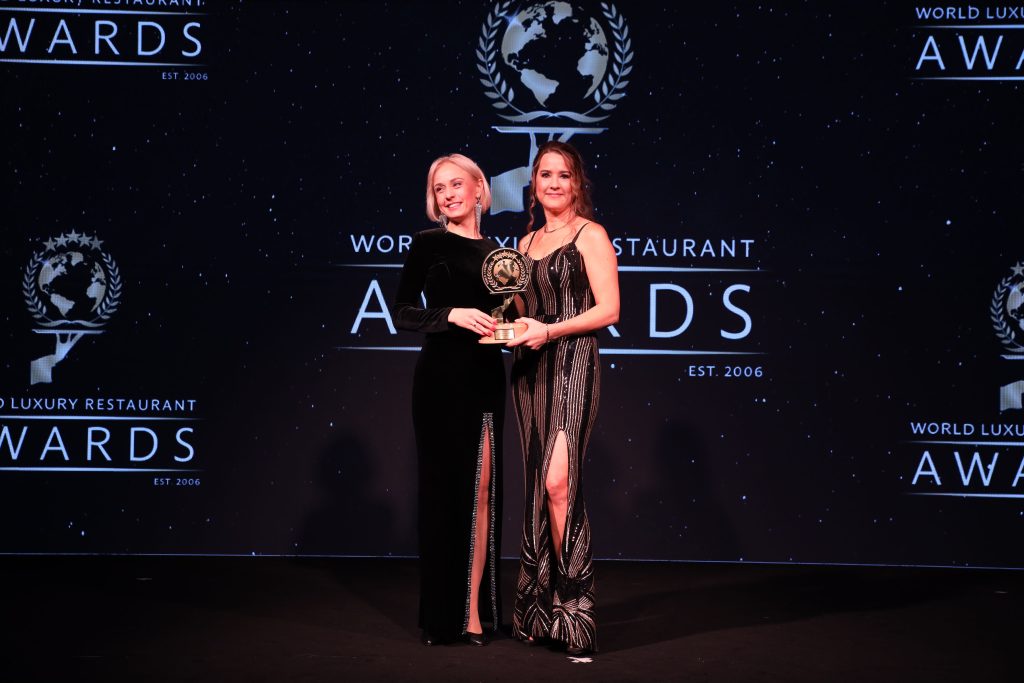 "The most coveted awards are the overall winners," says Jana Stoman, Executive Manager of the World Luxury Awards, "many factors play a part in determining the winner; brand, design, unique facilities and overall guest satisfaction as fed back via online reviews as well as what reflects in the votes received during the annual three week voting period. This year the focus was on outstanding environment, elegant design and international service excellence.
The Global Restaurant of the Year Award went to M.B at The Ritz-Carlton Abama.
Master of Ceremonies Nelly White skillfully guided proceedings and entertained guests, who also enjoyed a taste of quintessential Turkish hospitality. The menu was inspired by Turkeys unique cuisine; the gala experience included locally produced dishes and guests also had the privilege of enjoying true Turkish entertainment throughout the evening.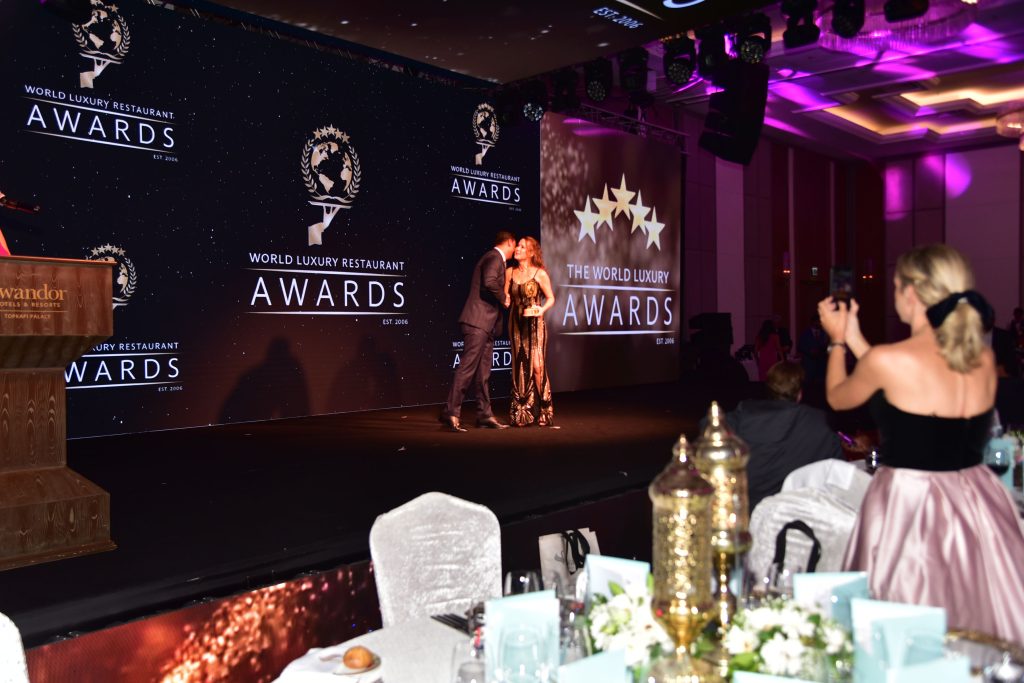 Fire of Anatolia, a synthesis of hundreds of folkdance figures and music from different regions who introduce the world to the fire that arises from the ancient mosaic of love, cultural history and peace in Anatolia, allowed guests to experience diverse elements of Turkish culture. The Xone provided the ideal setting for the after party to end the evening, resulting in an experience of a lifetime which ended as Kubbe Disco.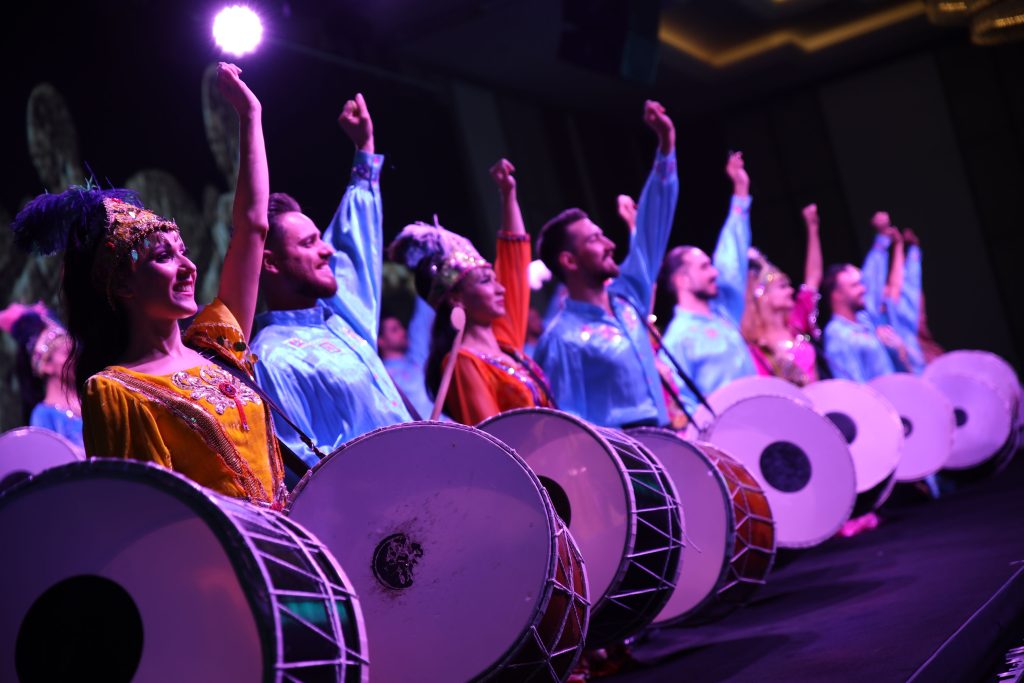 "We congratulate this year's winners. True luxury is not easily attained. It takes highly efficient and dedicated staff who are willing to go the extra mile and stop at nothing to ensure that every guest feels cared for and no challenge goes unresolved. This is the definition of luxury. It is what makes the winners shine." says World Luxury Awards Marketing Director, Michael Hunter-Smith.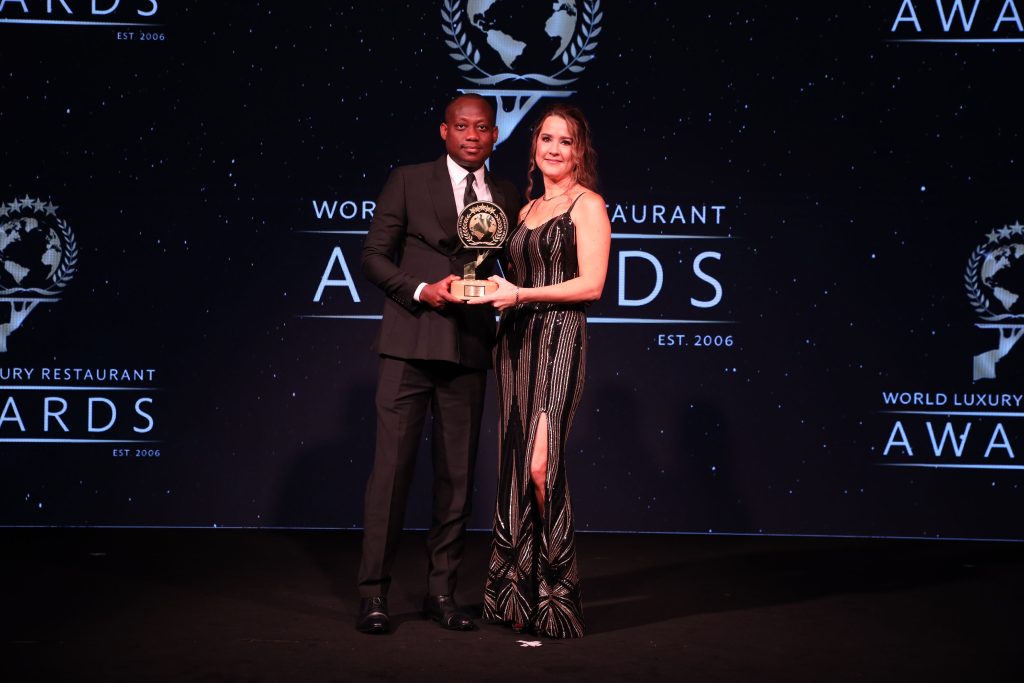 Special thanks went to France24 for their continued support of the awards over the years, Turkish Airlines, Agoda and 7/24 Transfers who assisted guests in arriving safely at the event destination.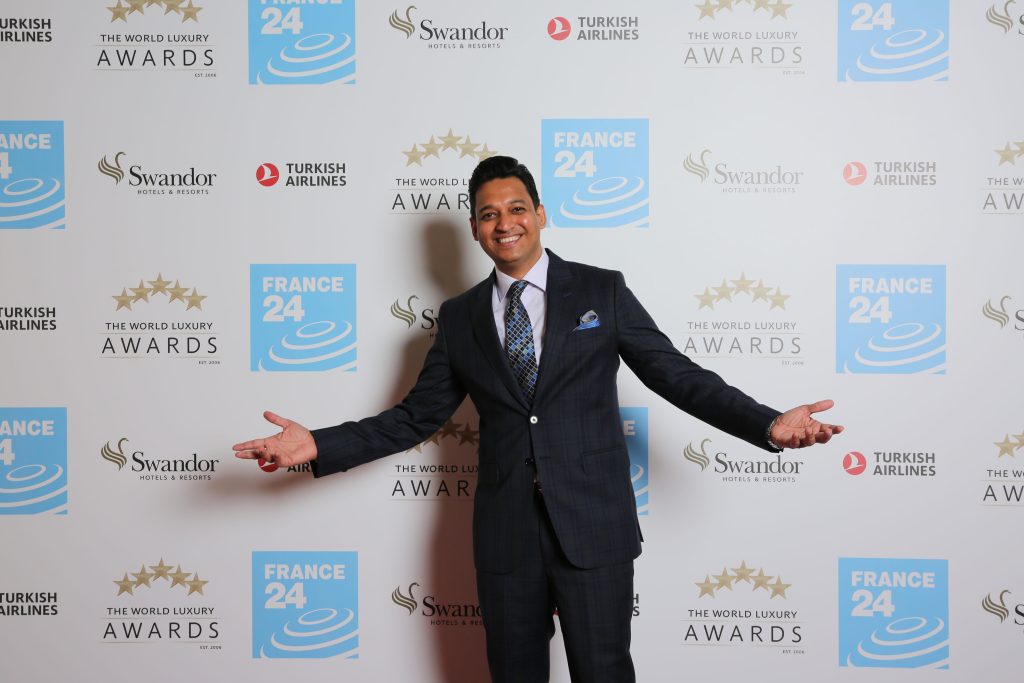 It was an honour and a privilege to have every establishment present, and the World Luxury Awards looks forward to another successful year in 2023.
KŌWHAI MAUA Nusa penida
Talung Thai
Avontuur Restaurant
Benjarong at Dusit Thani Maldives
Quirat
ERTLIO NAMAS
AKASA
Koze by Kopegfood