"We all know that the secret of the perfect dish is the love by which it is prepared - you can find this love in every dish created for you in the restaurant TOM & NEZI CLASSIC!"
Restaurant "TOM & NEZI CLASSIC" was chosen as the best restaurant for 2009 and continues to be one of the leading restaurants in Bulgaria. The menu includes dishes from Bulgarian and International contemporary cuisine. Both traditional and innovative approaches are used in cooking.

"The taste of the Rhodope mountains" – authentic dishes prepared with products obtained from different locations in the Western Rhodopes (meat, game, herbs, fruits and mushrooms). Tom & Nezi Classic are pleased to present their special menu, consisting of authentic dishes, prepared from all-natural products, of vegetable or animal origin, wild or cultivated, directly from the fields, home farms and forests of the Western Rhodopes, forged with forest herbs and scents from the mountains and from Tom and Nezi's garden.

Most of the dishes are original recipes, the result of culinary experience and the search by the team of "Tom and Nezi", inspired by the traditions of the Rhodopes and subordinated by the desire to offer customers unique tastes and aesthetic experiences to come back again and try everything! Game, meat, homemade jam and spices, mushrooms, fruits and vegetables – the more natural it cannot be, the more delicious it cannot be prepared!

Tom & Nezi Classic offer a special selection of beef – American Black Angus beef and Argentine beef tenderloin or rebuy steak. These types of meat are offered in few places in Bulgaria. The Mediterranean line has a special accent in their preparation on low temperature. Low temperature cooking in vacuum is a simple technique, which brings impressive results with the natural taste of the dishes.

The restaurant was established in 1991 and is situated in the Spa Capital of the Balkans – the city of Velingrad.
Features & Facilities
À la Carte Menu
Bulgarian Cuisine
European Cuisine
International Cuisine
Traditional Cuisine
Locally Sourced Produce
Special Beef Selection
Open for Lunch & Dinner
Live Performances
Live Entertainment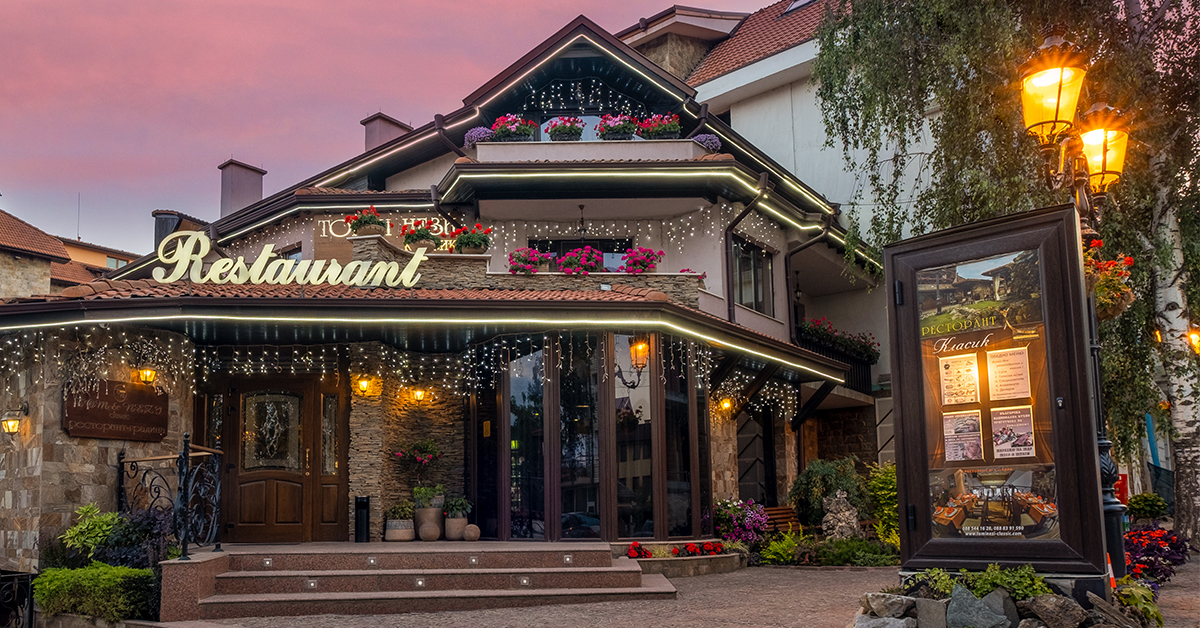 Уникалното в нашата работа е, че спазваме автентични рецепти, интерпретирани в нов стил и вкус. Нов прочит като вкус и презентация, усещане и преживяване, за да създадем приятна емоция у всеки един от вас!

Създаваме автентична кухня с продукти, характерни за региона на Родопите в България. Използването на продукти от планината съществува като дейност - колкото по-автентично, толкова по-добре. Приготвянето на храната в кухнята на "Том и Нези Класик" е инспирирано от багрите на планината.

A самите вкусове на Родопите всъщност допринасят за развитието на региона.